March 14th 2020 Pi Day Deals and Discounts
We want you to enjoy Pi Day as much as we do, so we have compiled a list of Pi Day deals that we think will really get you pumped for Pi Day. Currently we have deals from places like Lou Malnati's in Chicago, Papa Johns, Blaze Pizza, the Hubbard Avenue Diner, and more! We are constantly looking for more Pi Day deals to share, so if you have any, please contact us through the form at the bottom of this page!

The Grand Traverse Pie Company – Michigan/Indiana – Are offering you a FREE slice of Michigan ABC Crumb Pie with any purchase – They will also ship personal Pi day pies all over the country if you order by Monday, March 9th.
The Hubbard Avenue Diner – Middleton, WI – Has a huge Pi Day celebration every year! They make pi-shaped pies, pi-shaped cookies, and pi-shaped brownies. They will also have $3.14 pie slices available! Last year they sold 2,800 slices of pie and having their pie-eating contest covered by a local TV station! Watch their Facebook page for more information!
Pie Corps – Brooklyn, NY – If you want a bomb slice of pie, head to Pie Corps on March 14th for a $3.14 slice! Until then, go ahead and drool over these instagram photos.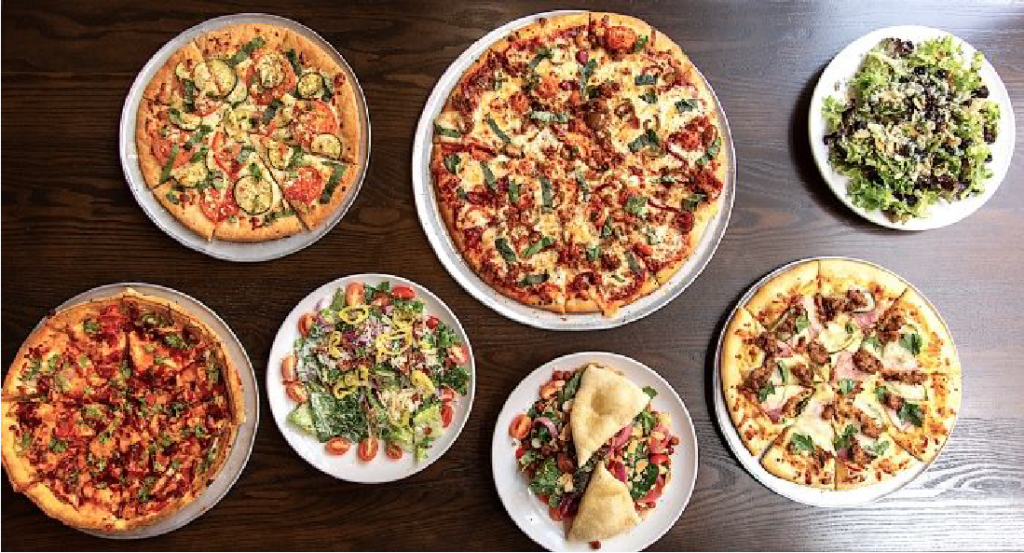 Blaze Pizza – National – $3.14 Pi Day deal will be available via the Blaze Pizza app. Guests will see the offer appear in the app on the morning of March 14 and can unlock it beginning at 3:14 p.m. local time. The offer is valid for any original or gluten-free crust. The keto and cauliflower crusts are also included in the Pi Day deal but include an upcharge.
Lou Malnati's Pizza – National – These absolute legends will be offering their Chocolate Chip Cookie Pizza for $3.14. This will be for customers who dine-in at their full-service restaurants on 3/14!
Papa John's Pizza – National – Buy a large pizza at regular menu price and get a large 1-topping pizza for $3.14! I don't know about you, but we love Papa John's pizza over here so we're pretty excited that they are having a Pi Day deal! At participating locations only.
Fresh Brothers – California – Are giving you an amazing deal on their personal pizzas this Pi Day! This year on March 14th they'll be offering cheese, pepperoni, and vegan cheese personal pizzas for only $3.14 with the code PIDAY.
My Pi Pizza – Chicago – My Pi Pizza is celebrating March 14th with $3.14 thin crust cheese pizzas! Additional ingredients are $1.59 ($3.14+$1.59!!) They ship nationwide so check out their deal now!
Papa Murphy's – National – On Saturday, March 14th you can get 31.4% off your online order of $20 or more using the code PIDAY. This Offer valid online at participating locations on 3/14/2020 only. $20 minimum purchase required. Discount off regular priced menu items. Excludes FAVES® and XLNY® pizzas. Not valid with any other offers, promotions or discounts. Cannot be sold, transferred or duplicated. Limit 1
1000 Degrees – National – $3.14 for any 10" Pizza – Classic or BYO – on March 14th at all locations via the 1000 Degrees Rewards App. Offer will be provided to all current and new rewards members on Pi Day. Gluten Free options are also available and subject to an upcharge.
---
To submit your Pi Day Deals for inclusion on this page, please submit the form below.
We will get back to you as soon as possible.